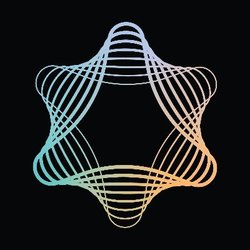 Aura Network [OLD]
($AURA)
0 Votes Rank #1743
Low $0.03341231
High $0.03424948
Fully Diluted
$13,870,020.76
Circulating Supply
40,600,000
Funds No funds found
Data not found or doesn't exist
Influencers No influencers found
Data not found or doesn't exist
What is Aura Network [OLD]?
Aura Network [OLD] Statistics
Price change 1 hour
-0.05%
Price change 24 hour
-1.16%
Price change 7 days
-0.51%
Price change 14 days
-2.12%
Price change 30 days
0.00%
24 Hour Trading Volume
$3,692.00
24 Hour Volume Change
-64.83%
24 Hour Market Cap Change
-1.98%
Fully Diluted Market Cap
$13,870,020.76
All Time Low/High
$0.03288806 | $0.068809
Percentage Change Since All Time High
-51.24%
Percentage Change Since All Time Low
2.01%
Volume / Market Cap
0.00271
Issuance Blockchain
BNB Chain
Circulating Supply
40,600,000 (9.83%)
Aura Network [OLD] Markets
No markets for Aura Network [OLD] known.
Similar projects
No similar projects for Aura Network [OLD] known.
Aura Network [OLD] News
Time
Headline
Source

Friday, July 14, 2023

00:54:12
Aura Finance Empowers Liquidity and Adoption on Optimism Network
Coincu
Upcoming Aura Network [OLD] Events
No upcoming events for Aura Network [OLD] known.
Why CoinScouts
Become a CoinScout!
Unleash your crypto adventure! Join CoinScouts, the community-driven platform that empowers you to explore cryptocurrencies. Save your favorite coins, share your insights, vote for projects, and earn rewards. With CoinScouts, you can discover hidden potentials, explore blockchain projects, and ride the waves of crypto hype like a pro.
Search for Hidden Gems
Discover the next big thing in crypto! CoinScouts is your treasure map to uncover hidden gems. With our extensive database and proprietary filters, you'll spot undervalued coins and overlooked opportunities. Say goodbye to FOMO and hello to finding hidden treasures that can transform your portfolio.
Create your own Dashboard
Take control of your crypto journey! With CoinScouts, you can build your personalized dashboard. Keep track of your favorite coins, access real-time data on top gainers and popular projects, and stay informed with news and events. Customize your crypto command center and stay ahead of the game. Join CoinScouts today and harness the power of your own tailored dashboard!