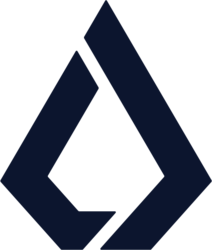 Lisk
($LSK)
34 Votes Rank #224
Low $0.689494
High $0.705223
Market Cap
$99,995,209.00
Circulating Supply
144,818,773
Funds No funds found
Data not found or doesn't exist
Influencers No influencers found
Data not found or doesn't exist
What is Lisk?
CoinScouts description
Lisk is a blockchain platform that allows developers to build decentralized applications using the popular programming language, JavaScript. With Lisk, developers can create their own custom tokens and sidechains tha...
CoinScouts description
Lisk is a blockchain platform that allows developers to build decentralized applications using the popular programming language, JavaScript. With Lisk, developers can create their own custom tokens and sidechains that are linked to the Lisk network. LSK is the native utility token of Lisk, and it's used to power the platform. On the Lisk blockchain, LSK is primarily used to pay transaction fees. This ensures that the network remains secure and scalable, while also providing a fast and efficient way to conduct transactions. With Lisk, developers have the flexibility to build their own unique blockchain applications, which can be easily integrated with existing systems. Lisk is an open-source project, which means that anyone can contribute to the platform's development and help shape its future.
Lisk Statistics
Price change 1 hour
-0.16%
Price change 24 hour
-1.96%
Price change 7 days
-1.74%
Price change 14 days
-4.34%
Price change 30 days
0.00%
24 Hour Trading Volume
$299,725.00
24 Hour Volume Change
-30.56%
Market cap
$99,995,209.00
24 Hour Market Cap Change
0.01%
Fully Diluted Market Cap
n/a
All Time Low/High
$0.101672 | $34.92
Percentage Change Since All Time High
-98.02%
Percentage Change Since All Time Low
578.90%
Volume / Market Cap
0.00300
Circulating Supply
144,818,773
Twitter Followers
197,259
Reddit Subscribers
33,700
Lisk Markets
Similar projects
Lisk News
Time
Headline
Source

Monday, July 24, 2023

10:12:00
Global crypto exchanges rush to lisk Worldcoin – Is WLD Token the next big thing?
Cryptopolitan
Upcoming Lisk Events
No upcoming events for Lisk known.
Why CoinScouts
Become a CoinScout!
Unleash your crypto adventure! Join CoinScouts, the community-driven platform that empowers you to explore cryptocurrencies. Save your favorite coins, share your insights, vote for projects, and earn rewards. With CoinScouts, you can discover hidden potentials, explore blockchain projects, and ride the waves of crypto hype like a pro.
Search for Hidden Gems
Discover the next big thing in crypto! CoinScouts is your treasure map to uncover hidden gems. With our extensive database and proprietary filters, you'll spot undervalued coins and overlooked opportunities. Say goodbye to FOMO and hello to finding hidden treasures that can transform your portfolio.
Create your own Dashboard
Take control of your crypto journey! With CoinScouts, you can build your personalized dashboard. Keep track of your favorite coins, access real-time data on top gainers and popular projects, and stay informed with news and events. Customize your crypto command center and stay ahead of the game. Join CoinScouts today and harness the power of your own tailored dashboard!