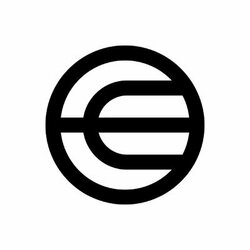 Worldcoin
($WLD)
0 Votes Rank #189
Market Cap
$140,351,882.00
Fully Diluted
$10,910,000,000.00
Circulating Supply
128,699,483
Max Supply
10,000,000,000
Total Supply
10,000,000,000
Funds No funds found
Data not found or doesn't exist
Influencers No influencers found
Data not found or doesn't exist
What is Worldcoin?
The mission of the Worldcoin project is to build the world's largest identity and financial network as a public utility, giving ownership to everyone. A key component of the Worldcoin project is the development of the foundational infrastru...
The mission of the Worldcoin project is to build the world's largest identity and financial network as a public utility, giving ownership to everyone. A key component of the Worldcoin project is the development of the foundational infrastructure that will be important for a world where AI plays an increasingly large role.

The Worldcoin system revolves around World ID, a privacy-preserving global identity network. World ID enables users to verify their humanness online while maintaining their privacy through zero-knowledge proofs.

Using World ID, individuals will be able to prove that they are a real, unique human to any platform that integrates with the protocol, including to web3 systems, social networking sites, and governmental programs. This will enable fair airdrops or token/NFT sales, provide protection against bots/sybil attacks on social media, and enable the fairer distribution of limited governmental resources. Furthermore, World ID can also enable global democratic processes and novel forms of governance (e.g., via quadratic voting), and it may eventually show a path to AI-funded UBI. The Worldcoin token (WLD), alongside World ID, will let users participate in governing the Worldcoin protocol.

To engage with the Worldcoin protocol, individuals must first download a first wallet app that supports the creation of a World ID. Users visit a physical imaging device called the Orb to get their World ID Orb-verified. Orbs are operated by a network of independent local businesses called Orb Operators. The Orb uses multispectral sensors to verify humanness and uniqueness to issue an Orb-verified World ID, with all images being promptly deleted on-device per default (absent explicit consent to Data Custody). All Orb-verified World IDs holders are entitled to claim recurring grants of free WLD tokens, subject to certain availability restrictions. The WLD token is designed as a utility token with governance properties.

Worldcoin Statistics
Price change 1 hour
0.12%
Price change 24 hour
-4.08%
Price change 7 days
-3.63%
Price change 14 days
-16.87%
Price change 30 days
0.00%
24 Hour Trading Volume
$42,294,148.00
24 Hour Volume Change
16.70%
Market cap
$140,351,882.00
24 Hour Market Cap Change
-3.92%
Fully Diluted Market Cap
$10,910,000,000.00
All Time Low/High
$1.023 | $3.3
Percentage Change Since All Time High
-66.97%
Percentage Change Since All Time Low
6.53%
Volume / Market Cap
0.30134
Issuance Blockchain
Ethereum
Circulating Supply
128,699,483 (1.29%)
Max Supply
10,000,000,000
Total Supply
10,000,000,000
Twitter Followers
239,687
Worldcoin Markets
Similar projects
No similar projects for Worldcoin known.
Worldcoin News
Time
Headline
Source

Sunday, September 10, 2023

04:47:08
AI token trading volume stagnant despite Worldcoin buzz – Kaiko data
Cointelegraph

Saturday, September 9, 2023

06:27:40
Worldcoin's Controversial Launch and Lackluster August Performance
Crypto Headlines

Friday, September 8, 2023

10:00:24
Worldcoin's Centralization Dilemma: 100 Wallets Still Dominate 93% of Total Supply
Bitcoin

Thursday, September 7, 2023

12:01:37
Kenyan Official Calls Worldcoin a 'Gang of Criminals Who Are Coming to Harvest Data'
Decrypt
08:45:00
Worldcoin CEO Grilled by Kenyan Parliamentary Ad Hoc Committee
Dailycoin
Upcoming Worldcoin Events
No upcoming events for Worldcoin known.
Why CoinScouts
Become a CoinScout!
Unleash your crypto adventure! Join CoinScouts, the community-driven platform that empowers you to explore cryptocurrencies. Save your favorite coins, share your insights, vote for projects, and earn rewards. With CoinScouts, you can discover hidden potentials, explore blockchain projects, and ride the waves of crypto hype like a pro.
Search for Hidden Gems
Discover the next big thing in crypto! CoinScouts is your treasure map to uncover hidden gems. With our extensive database and proprietary filters, you'll spot undervalued coins and overlooked opportunities. Say goodbye to FOMO and hello to finding hidden treasures that can transform your portfolio.
Create your own Dashboard
Take control of your crypto journey! With CoinScouts, you can build your personalized dashboard. Keep track of your favorite coins, access real-time data on top gainers and popular projects, and stay informed with news and events. Customize your crypto command center and stay ahead of the game. Join CoinScouts today and harness the power of your own tailored dashboard!